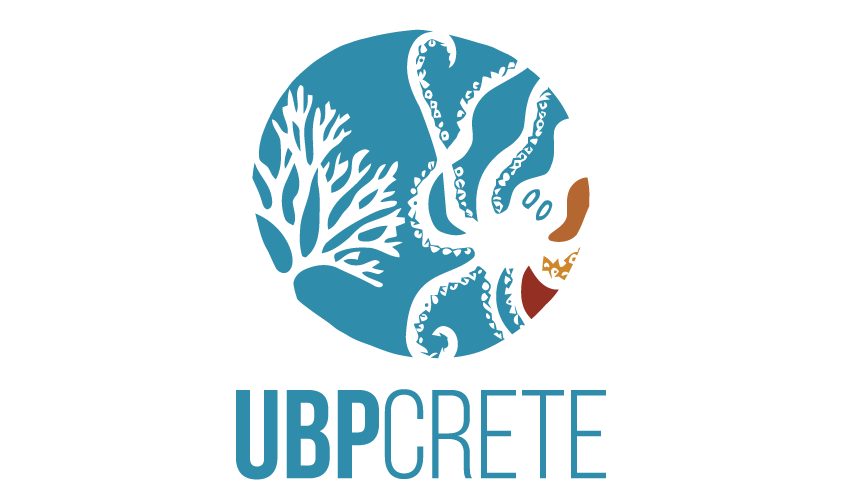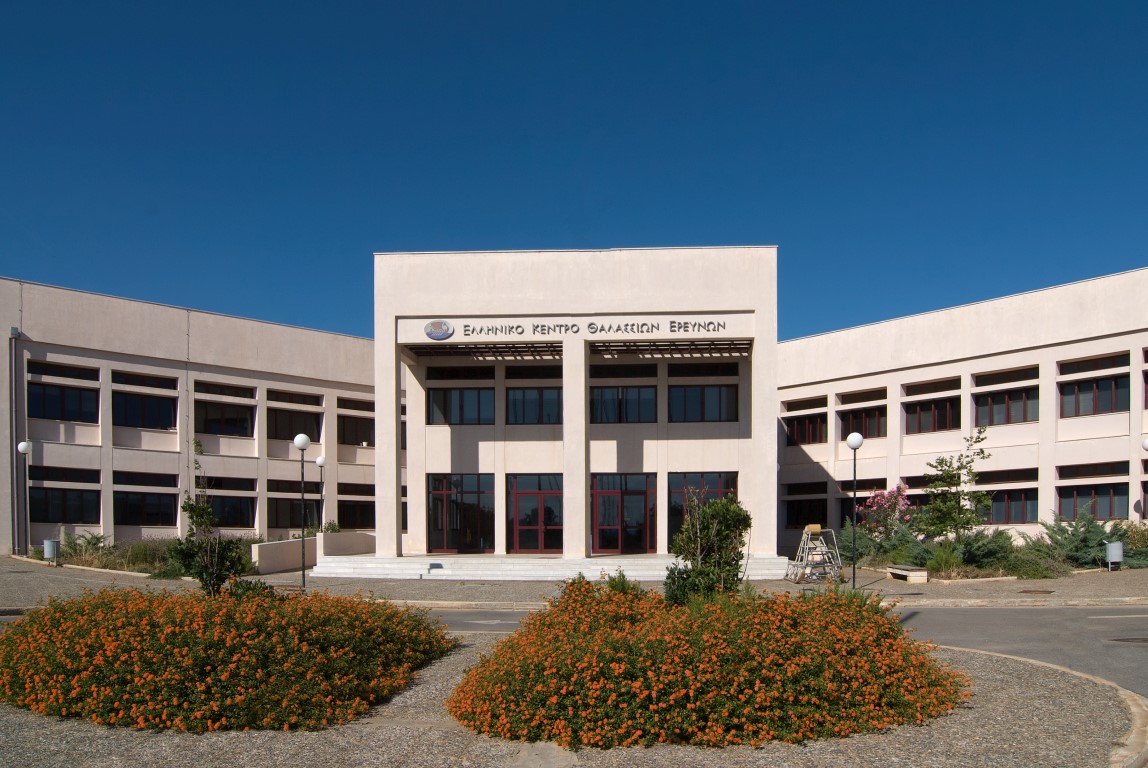 Specific objectives of UBPCrete are the protection, conservation and exploitation of marine biological resources; long-term monitoring of coastal environmental parameters; the development of innovative technologies in the fields of open sea invertebrate aquaculture and marine ecotourism. The deployment of the seafloor observatory in May 2014 was a major milestone in UBPCrete research activities.
---
UBPCrete seabed
UBPCrete seabed type around the 20m depth: muddy sand covered by a dense meadow of the green macroalga Caulerpa prolifera interspersed with small patches of Posidonia oceanica.
---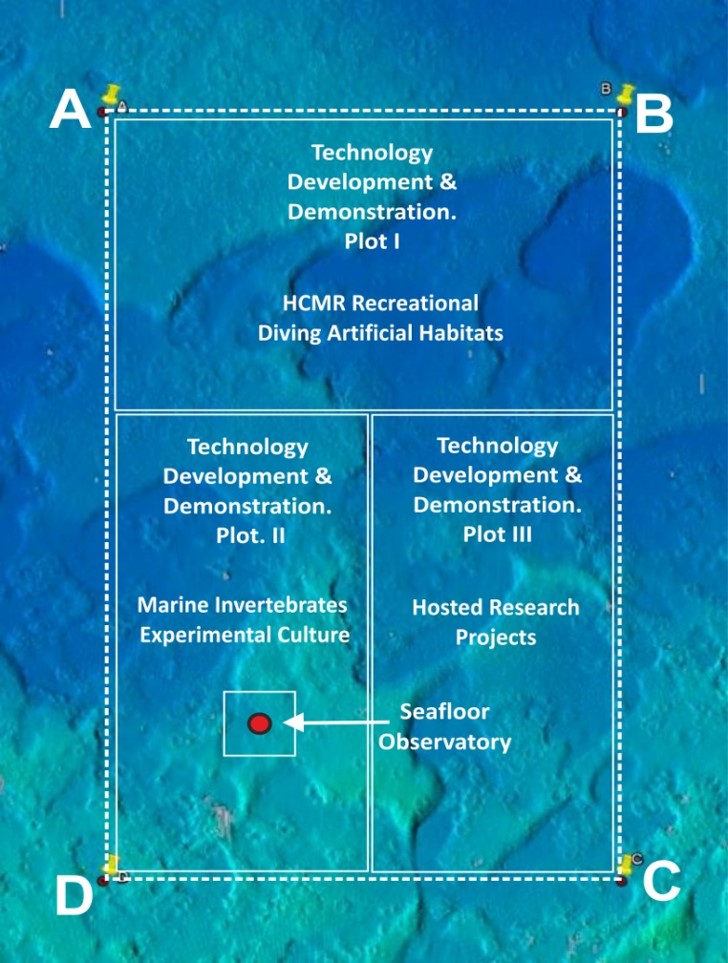 Technical Characteristics
The Park is located in a coastal area of 25.000 m2 exposed to wave action, approximately 1,5 km north from Cretaquarium and the HCMR Research facilities in Gournes at depths between 18 to 22 metres.
TECHNOLOGY DEVELOPMENT & DEMONSTRATION PLOTS
I - HCMR Recreational Diving Artificial Habitats
II - Marine Invertebrates Experimental Culture
III - Hosted projects
- Seafloor Observatory