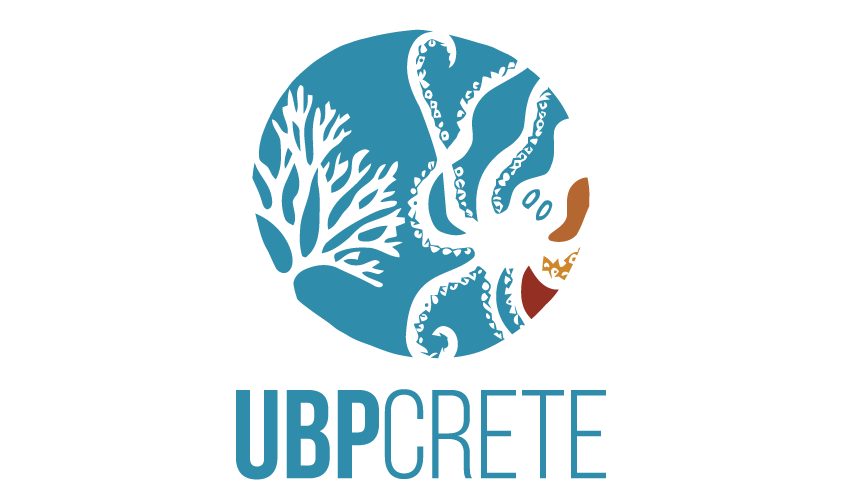 Week -10
Reef Design & Construction
Some months earlier
Computer-aided design industrial methods are used for turning our ideas into 3D mesh models towards HCMR artificial habitats construction. Units were constructed in IMBBC land premises in Gournes, Crete.
---
Week -1
Selection of deployment positions
Some days before reef launching on the seabed
After a detailed mapping of the seabed of the selected UBPCrete research plot, we assess the exact positions for installing the artificial habitat units. This place will soon turn in to a small recreation oasis for divers.
---
Week 0
Reefs Deployment
Launch Day
The artificial habitat units have been successfully placed into the selected positions and the countdown for the settlement of benthic and benthopelagic organisms has started.
---
Week 1
First school of Damselfish arrives
One week after deployment
Only 7 days after deployment, the first individuals of small Chromis chromis found their way to the reefs.
---
Week 3
First Serranidae appear
Third Week after deployment
The first large individuals of groupers (family Serranidae) are attracted to the site. Goldblotch groupers occupy the large cavities of the artificial reef units.
---
Week 6
First Sparidae nest
Six weeks after deployment
The first members of the family Sparidae, (White seabream, Diplodus sargus sargus), discover the vertical crevices of the deployed structures and enjoy their new home!
---
Week 7
First Dusky grouper settlement
Seven weeks after deployment
The first pair of the grouper Epinephelus marginatus, has appeared in less than two months. This was a real surprise
---
Week 8
First pelagic hunters
Eight weeks after deployment
The first large school of Greater amberjack (Seriola dumerilii) appears, giving to our scientific diving team one of the most exciting memento of their underwater life!